So you've decided to start up a business, let me reach out and shake your hand because you just might have made the best decision you could possibly make in your young life! Going into business for yourself means you've hung up your 'employee hat' and you've put on the 'project manager' hat. You might not have the official designation, and you might not even be overseeing actual projects, but personally, I've always looked at my business a series of small projects that all need to be managed on a daily business in order to keep the whole machine running efficiently.

And of course, other than the idea and product or service you're selling, your business cannot and will not function without cash flow. And if you think that trying to juggle your personal finances was difficult, throw the complexities and responsibilities of a small business into the mix, and if you're not careful, it could spell out financial ruin.

So let's take a look at some ways to ensure that you're keeping a lid on your pennies!

1) Be Realistic About Sales
I've always conducted my business in a worse-case-scenario format. I constantly under project my sales, and budget accordingly. It's all well and fine to focus on statistics and positive projections, but when there's a dip in the market, or the economy takes a turn that you might not have expected, and you've already decided to rely on that 'projected income', you'll land yourself in trouble!

2) Get a good grip on your fixed expenses
If you run a home-based business, like myself, it's quite easy to know what your fixed expenses are as well as manage them. Fixed expenses are things like hydro, (electric for my American friends), gas or heat, rent or your mortgage, maintenance fees etc. But not only do you have a responsibility to know what your expenses are so it's not a big surprise at the end of the month, you also have a responsibility to manage them. If your heating costs start creeping up because you're at home all the time now, you need to look at ways to make your home office a little more energy efficient (I'll talk about that more in the next post).

3) Keep an ongoing list of the 'wouldn't-it-be-nice' items
When you first start-up a business, the bulk of your money goes to things like product, managing your books, advertising, etc. But after a few months of being in operation, there are things that you are going to need and want around the office, things like office supplies, maybe a better printer, some new artwork or even plants. They seem like little things, but these are the sorts of expenses that creep up on you and cut out a chunk of your budget if you're not careful. Always ensure that you include these sorts of expenses in your budget. And always separate the needs from the wants, and be able to recognize the difference.

4) Don't blow the profits
Of course you started your business to make money, right? You didn't go into business for yourself so you could spend the rest of your life breaking even, but before you went into business, if you did your research, you should already know that it can take some time before a business starts pulling in actual profit. And the mistake that most small business owners make the first time around, is they get all excited when they start to get above that red line, and they start splurging on things. Just like investing in your retirement, if you want your business to have staying power, you have to invest in that too!

Author

Ben Goward is a founder of this Career Blog. He is a n Economist, business owner, successful businessman and contributor at Craftresumes. He spends his free time with his family, friends and favorite cat Mickey.

Archives

Categories

RSS Feed

Websites we like:
Powered by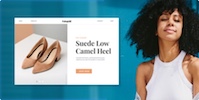 Create your own unique website with customizable templates.