When you have a job you know when to get up, when to catch the bus, when to arrive at work, when to eat lunch, when to take breaks, when to go home and forget the work, and when to take a day off. When you leave your job, your formal schedule goes out the window. For awhile this can be a good thing. MANY unemployed people just need to take some time to grieve, decompress, and rest.

However, sitting on your couch playing X-Box or updating your facebook every 10 minutes can get old fast! These activities will NOT get you the next gig, so at some point you will need to get into a new routine. That can be tough, especially if its something you have little experience with . . . like looking for work.

Never fear! We have been through this ourselves, AND we work with dozens of job seekers every week.

Here are some things to consider when you go to make a schedule for your job search:

• Set weekly goals that you can measure. Nothing is more frustrating than getting to the end of the week and not being able to say, "I accomplished something this week." EVERY Sunday evening sit down and decide what you need to achieve over the next week. Then, on Friday, review your goals to see how you have done. It will make the job search much more bearable!
• Network, network, network. How many networking groups do you attend each week? How many 1-on-1 meetings or informational interviews do you conduct? Your goal should be somewhere in the 8-10 range PER WEEK. If you aren't out talking to people, your chances of finding a job are slim! More than 80% of people find their job through networking, so get out and do it!
• Don't answer email or touch the computer during daylight hours. (That's when you should be networking!)
• Practice your "elevator pitch." Nothing is worse than being in a group and listening to a bunch of people drone on about where they worked before the company went and laid them off. Have something interesting to say and say it with ENERGY! People will listen if you give them something to listen to. But you better be well rehearsed, or they will tune you out!
• Plan for some "you time" in your schedule. Stephen Covey calls it "sharpening the saw." You can't cut wood with a dull saw. If you don't take care of yourself, you will be dull and ineffective in your job search.
• Let it go. When you have completed your day's work, leave the job search behind. Let it go. Disconnect. Go enjoy time with your family and friends. One of the reason's you need to set clear goals, is so you can look back and say, "I'm finished for now." Then disconnect. The job search will be there tomorrow.
​
When you leave your job, your regularly scheduled routine evaporates. As a job seeker, you will need to set goals and create your own schedule. A schedule helps you track your progress along the job search, and it allows you to take time for yourself, your friends, and your family.


Author

Ben Goward is a founder of this Career Blog. He is a n Economist, business owner, successful businessman and contributor at Craftresumes. He spends his free time with his family, friends and favorite cat Mickey.

Archives

Categories

RSS Feed

Websites we like:
Powered by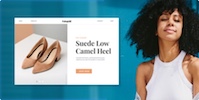 Create your own unique website with customizable templates.