One world-renowned authority on measuring loyalty in organizations,

Timothy Keinningham

, said, "

Employees are only as loyal to the company as they believe the company is loyal to them. This is true almost everywhere in the world!

"

He is executive Vice President for Ipsos Loyalty, one of the world's largest business research organizations.

However, is this really the correct attitude, one of quid-pro-quo? I don't think so, at least not from a Christian perspective. In reality, you are actually working for yourself, not for your boss or the company; and what you do and how you work, i.e. you work ethic, reflects on you.

Everything a Christian does should reflect Jesus Christ. Thus, as a Christian if you are living for Him and reflecting His values and work ethic, it is easy to come to the realization that you are actually working for the Lord. After all, He actually does own you and everything in this world! Whether you are

studying how to become an architect

or an emergency medical technician or are already working towards any other a full-time career position, review these questions and ask, "As a Christian, do I have the correct attitude?"

As you work today, are you thinking mostly of others or yourself?


When asked to work overtime, or engage in a project that will require additional time and effort, do you first think of yourself or the needs of your boss and the organization?

How often do you put the boss, or the organization, above your personal wants and desires? Do you ever do this?

What is more important to you, creating customer satisfaction or giving top priority to company profits and/or personal gain?


In today's world, too often employees put their own personal needs and desires first. "I, me, my and mine" are often or always the first priority. And that is sad, but often a reflection of today's society and its values. The "Golden Rule" is often lost. Do you want to stand out among other employees and impress your boss at the same time? It really is not hard; just do all you can to put other's interest first and make your boss look good.

To Your Boss

Your boss, supervisor, superior or whatever title he or she may be given was put in that position for a reason. Usually at some time or another, that person exhibited loyalty to their boss and the organization, which benefited others and the whole organization. Yes, there are exceptions where your boss inherited a supervisory position; but that is the exception, especially in a capitalistic society. Have you ever thought about why this is true?

In a word, it is "respect." If your boss and other employees see you putting forth extra effort and doing superior work, irregardless of the compensation issue, you will be engendering their respect. And over time that respect will translate into promotions from the boss and favored treatment and status among fellow employees. You will also become a critical factor in creating improved moral in your workplace.

Give your boss eight hours work for eight hour pay, never less and sometimes more. You will feel better about yourself and your work, and so will your boss.To Your Employer

I have really only had four jobs in my entire life. Custodian and laborer for my grandfather (a prominent and well-respected realtor who owned many properties) in my early teens, grounds keeper for the largest resort hotel near my home in southern Maine during my college years, a taxi driver for the largest cab company in Portland, Maine as a recent college graduate and a faculty member for a world-renowned aeronautical university for most of my adult life. Starting with great respect for both parents as I did household chores, every one of these jobs involved working for a person or an organization, who or which had gained significant respect from myself and many others. The work ethic engendered in me by my parents and grandparents (my father's father in particular), resulted in an attitude allowing me to only work for the largest and the best organizations in my chosen field of employment. Gaining that respect from others can allow you to gain a similar advantage, regardless of your chosen field of employment.

As always, your comments and questions are most welcome. Thank you for reading!

Author

Ben Goward is a founder of this Career Blog. He is a n Economist, business owner, successful businessman and contributor at Craftresumes. He spends his free time with his family, friends and favorite cat Mickey.

Archives

Categories

RSS Feed

Websites we like:
Powered by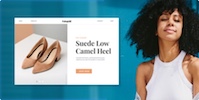 Create your own unique website with customizable templates.