With any new employment, there is often training involved, even if you just graduated from one of the finest traditional colleges or the best online universities. You may be given a title as an apprentice, the training may be referred to as new-hire training or the period of time may even be called a probationary period. The employer wants to make sure you are the right "fit" for the position, which will and usually does confirm the successful completion of the hiring process.

Correct Attitude

Although you may feel as though some, perhaps all, of the material being taught or reviewed (if you have been in this or a similar job before) is either unnecessary or a waste of time, keep those feelings to yourself. They may be true or partly true; however, if you value the opportunity afforded by the position, do not verbalize these feelings. Rather look for opportunities to excel at the training you feel is unnecessary. In many cases, it will be abundantly evident to the trainer, or maybe even your boss, that not much of that training is necessary.

For example, you are being hired as an assistant manager of a restaurant. Part of your training is learning to run a cash register, make change and both greet and thank customers for their patronage. You feel very comfortable with such work, because you worked in a fast-food franchise while in college. The trainer observes that you are very comfortable and polite in your communications with customers. Therefore, he spends little time on that training. Soon you find yourself being introduced to the head cook; and the process of receiving and preparing orders is explained in some detail.

Appropriate Work Ethic

However, even if there are facets of the new job which are familiar, expect many others to be hard, especially at first. Expect a learning curve, maybe even a steep learning curve. One of the major reasons you went to college was to learn how to learn. Now you are being tested. With very few exceptions, college will not teach you everything you need to know to do you first job. You can be very sure that your new employer will be watching you closely as you go through new hire training. How quickly do you learn? How well do you follow instructions? Can you work unsupervised? How do you handle frustration? Do you ask for help when necessary, or do you struggle an inordinately long time before asking for help? Do you give up on tasks easily? (Obviously, there may be a fine line between asking for help and figuring out how to do a task by yourself.) These are some of the types of questions your trainer, and employer, must answer.

Expect to work, and work hard, during your first few weeks or even months. Your ability to solve problems, show initiative, exhibit good judgment and stay with a job until completion will all be evaluated carefully. To the extend possible, put yourself in your trainer's position or your boss's position. Answer the question, "Am I doing my very best? Am I adding quality and/or value to the company, its product or its service?"

Finishing the Training or Training Period

Upon completion of the training, be sure you have a sense about how well you did. If you are not told, ask. Most employers will provide new employees with an evaluation instrument. This may record how long you spent in training or in specific portions of the training, individual scores on successful completion of certain tasks, etc. Such an instrument may compare your scores with the average scores of past employees. Based on these scores and the comments of your trainer, or trainers, you will be advised when the new-hire training, apprentice or probationary period has ended.

Do not feel as though you now know everything there is to know about the job.

In almost every employment, you won't; and you will be watched carefully. Maintain a good attitude, continue to exhibit an excellent work ethic and always be willing to learn by listening to others, observing others and reading literature on

different career topics

. Then, regardless of the type of employment, you will excel to the best of your ability.

Good luck on your new job, and thank you for reading!

Author

Ben Goward is a founder of this Career Blog. He is a n Economist, business owner, successful businessman and contributor at Craftresumes. He spends his free time with his family, friends and favorite cat Mickey.

Archives

Categories

RSS Feed

Websites we like:
Powered by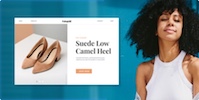 Create your own unique website with customizable templates.